Bahrain: Arrest of Prominent Cyber Activist due to a Demonstration Against the Formula One and Human Rights Violations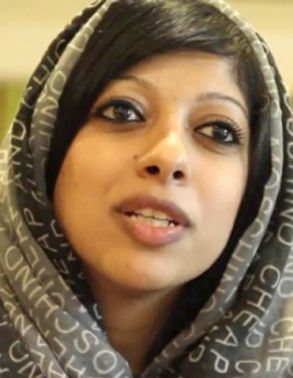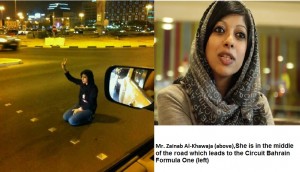 Ms. Zaynab Alkhawaja – a 27 years old Cyber Activist, better known as Angryarabiya on twitter.She was arrested yesterday (April 21, 2012) after Sit in the middle of the road which leads to the Circuit Bahrain Formula One.

Ms. Alkhawaja, Was protesting against Formula One, human rights violations and demanding the release of her father, who on hunger strike since February 9, 2012.
The Public Prosecution will interrogate Ms. Alkhawaja today (April 22).
Ms. AlKhawaja, inspired the recent mass hunger strike in Bahrain after going on hunger strike in support of her detained father and prominent human rights activist Abdulhadi Alkhawaja (former MENA Coordinator with Frontline Defenders, former President of the Bahrain Centre for Human Rights and The founder of the Gulf Centre for Human Rights). Ms. Alkhawaja continued her strike for a period of 8 days until she was pressured to end the strike by international human rights organization.Ms.Al-Khawaja was previously arrested and She reported being beaten during her arrest.