Bahrain: Bloody Night and Health Care for the Demonstrators in a Crisis
The Bahrain Youth Society for Human Rights (BYSHR) expresses its deep concern after the riot police using birdshot in all the villages in Bahrain to suppress the protests.
According to information of BYSHR, More than 20 injured were treated at home last night (17 May)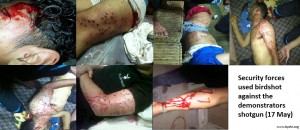 Many pro-democracy demonstrators refuse to be treated in the hospital for fear of arrest and ill-treatment.
In other cases of use the birdshot against the demonstrators, Bahraini authorities arrested Mr.Ahmed Aoun – Injured by birdshot – from a private hospital in Bahrain after he was waiting there for surgery on his eye due to his injury by riot police.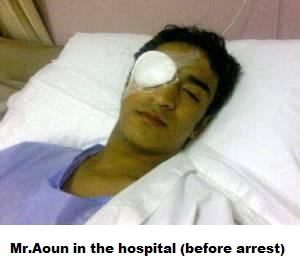 According to Aoun's family, he still needs urgent surgery.
The BYSHR stresses that health care, especially for pro-democracy demonstrators in a crisis.
The Bahrain Youth Society for Human Rights (BYSHR) demanding the authorities to allow pro-democracy demonstrators access to health care without being subjected to legal prosecution