Bahrain: Security Forces repressed Peaceful Protest and Attack on Prominent Activists
The Bahrain Youth Society for Human Rights (BYSHR) expresses its deep concern about the suppression of peaceful protest today (22 June) by Bahraini security forces. Peaceful protest was organized by opposition political societies.
Eyewitnesses confirmed that security forces used stun grenades, tear gas, and security forces used batons also to attack the demonstrators.
Monitoring and Medical team in BYSHR, Confirmed the injury to the demonstrator – Mr.Ali Almowali, 27 years old– he was wounded in the head by security forces.The security forces transferred him to the government hospital.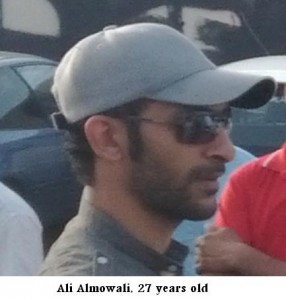 Monitoring and Medical team in BYSHR,Confirmed also Mr. Hassan Marzouk injury (Vice president of the political opposition association).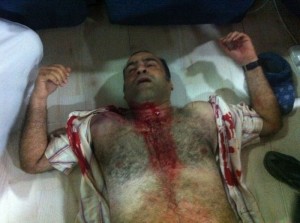 Mr. Ali Salman (President of the Wefaq-political opposition association) and Mr. Sayed Yousif Almuhafda (a member of the Bahrain Center for Human Rights) had been assaulted by security forces.