Bahrain: Rejecting a Lawsuit to Stop the Decision of Revoking the Citizenship of a Political Activist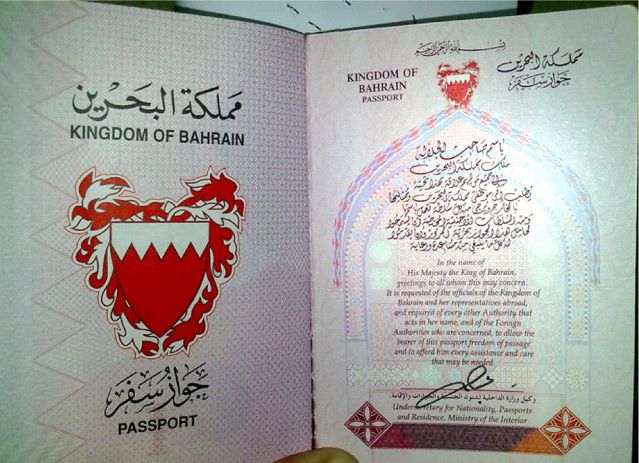 The Bahrain Youth Society for Human Rights expresses its deep concern for the Bahraini Courts decision – 29 April 2014 – to reject a lawsuit filed by a citizen against the Ministry of Interior to annul a decision that was issued on 7 November 2012 to revoke the citizenship of 31 citizens.
Mr. Ebrahim Karimi (51 years) – a former opponent and political prisoner – clarified to the BYSHR that he decided to file a lawsuit against the decision related to revoking his citizenship.
Karimi confirmed that the Bahraini Ministry of Interior had withdrawn his passport and CPR card after this decision.
On 7 November 2012, the Bahraini Ministry of Interior stated that, 'Based on Clause (c) from Article (10) of the Citizenship Law and which allows revoking the citizenship from those who enjoy it if he harms the security of the state; the Bahraini citizenship has been revoked them from them'.
The Bahraini Citizenship Law – issued in 1963 – indicates that withdrawing or revoking it is carried out with a decision from the King and government departments are not entitled to take any decision.
It is evident that the procedures taken by the Bahraini Authorities to revoke the citizenship of 31 people is aimed at punishing them for expressing their peaceful opposition and thus terrorizing others from practicing their right to freedom of expression. This happens at a time when the suppression and terrorizing campaigns are still taking place by the Bahraini Authorities in light of international failure.
Article (15) of the Universal Declaration of Human Rights indicates that, 'Everyone has the right to a nationality. No one shall be arbitrarily deprived of his nationality nor denied the right to change his nationality.'
The Bahrain Youth Society for Human Rights and the Bahrain Center for Human Rights stated in a previous report – 7 November 2012 – that revoking the citizenship from opponents is an act of revenge for their activism.
The Bahrain Youth Society for Human Rights demands:
Annul this provocative decision and continue to allow all the citizens of Bahrain to freely practice their right to freedom of expression.
Immediately stop the widespread systematic violations of human rights against the citizens of Bahrain.