Bahrain: Child accused before a military tribunal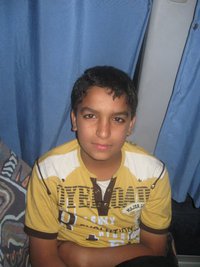 Bahrain Youth Society for Human Rights (BYSHR) is deeply concerned about trial of a child before a military court.
Today 24 Monday 2011 , The second hearing session for Mohammed Ebrahim Khatem before a military court (National Safety court).
He is 15 years old, was arrested from his house at 1:30 am.
"Mohammed was arrested 20 days ago" his family said.
Charges: Gathering for more than 5 people without a authorization and riot.
The family informed BYSHR, that the only time they saw him after his arrest was at the first court hearing session.
The case has been adjourned till 30 May, 2011.