Bahrain: A detainee faints in the courtroom after hunger strike, and President of the Teachers' Society announces hunger strike
Bahrain Youth Society For Human Rights (BYSHR) expresses its concern about the the health of the detainees on hunger strike who are protesting the unfair trials and arbitrary detention after their participation in protests demanding political and democratic reforms in Bahrain since 14th February 2011.
A human rights activist confirmed that the detainee Mr. Jaffar Abbas Hassan Jaffar (41 years) had lost consciousness while he had been in the courtroom and the hearing had halted to transport the detainee to hospital by ambulance.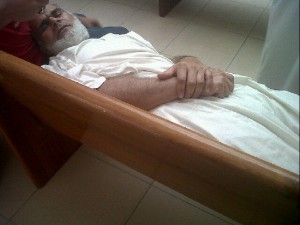 She confirmed: "I saw the torture and mistreatment marks on Mr. Jaffar's body ".
Many of the detainees since the 14th February's protests have gone on hunger strike to demand fair trials and to protest against the military tribunals and arbitrary detention for long periods.
The President of the Teachers' Society Mr. Mahdi Abodeeb has announced his hunger strike since 11th September 2011 to protest arbitrary detention.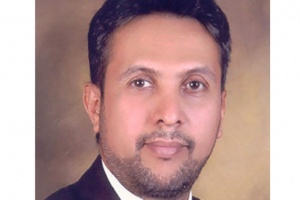 The information that BYSHR has received confirms that a number of the hunger strikers were taken to hospital for treatment, however they refused to be treated.
BYSHR demands the Special Rapporteur on torture and arbitrary detention an urgent action for the immediate release of pro-democracy activists and for respect of human rights.
List the names of hunger strikers in the prison of the Dry Dock (Click Here )