Disregarding Allegations of Torture: Military Court Sentences President of Bahrain Teachers Association to 10 Years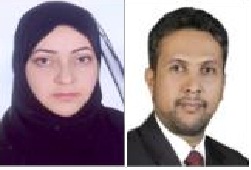 Ms. Al Salman (Left) and Mr. Abu Dheeb (Right)
Bahrain Youth Society for Human Rights (BYSHR) is deeply concerned upon hearing today of the sentencing of the President of the Bahrain Teachers Association, Mr. Mahdi AbuDheeb, to 10 years in prison, by a Military court. His Vice President, Ms. Jaleela Alsalman, was sentenced to 3 years.

Charges:
1-inciting others to commit crimes;
2-calling for the hatred and overthrow of the ruling system;
3-holding pamphlets, disseminating fabricated stories and information;
4-leaving work on purpose and encouraging others to do so;
5-taking part at illegal gatherings.
On September 11, 2011, the President of the Teachers' Society Mr. Mahdi AbuDheeb had announced his hunger strike to protest his arbitrary detention.
BYSHR urges the Special Rapporteur on torture and arbitrary detention take urgent action for the immediate release of pro-democracy activists.